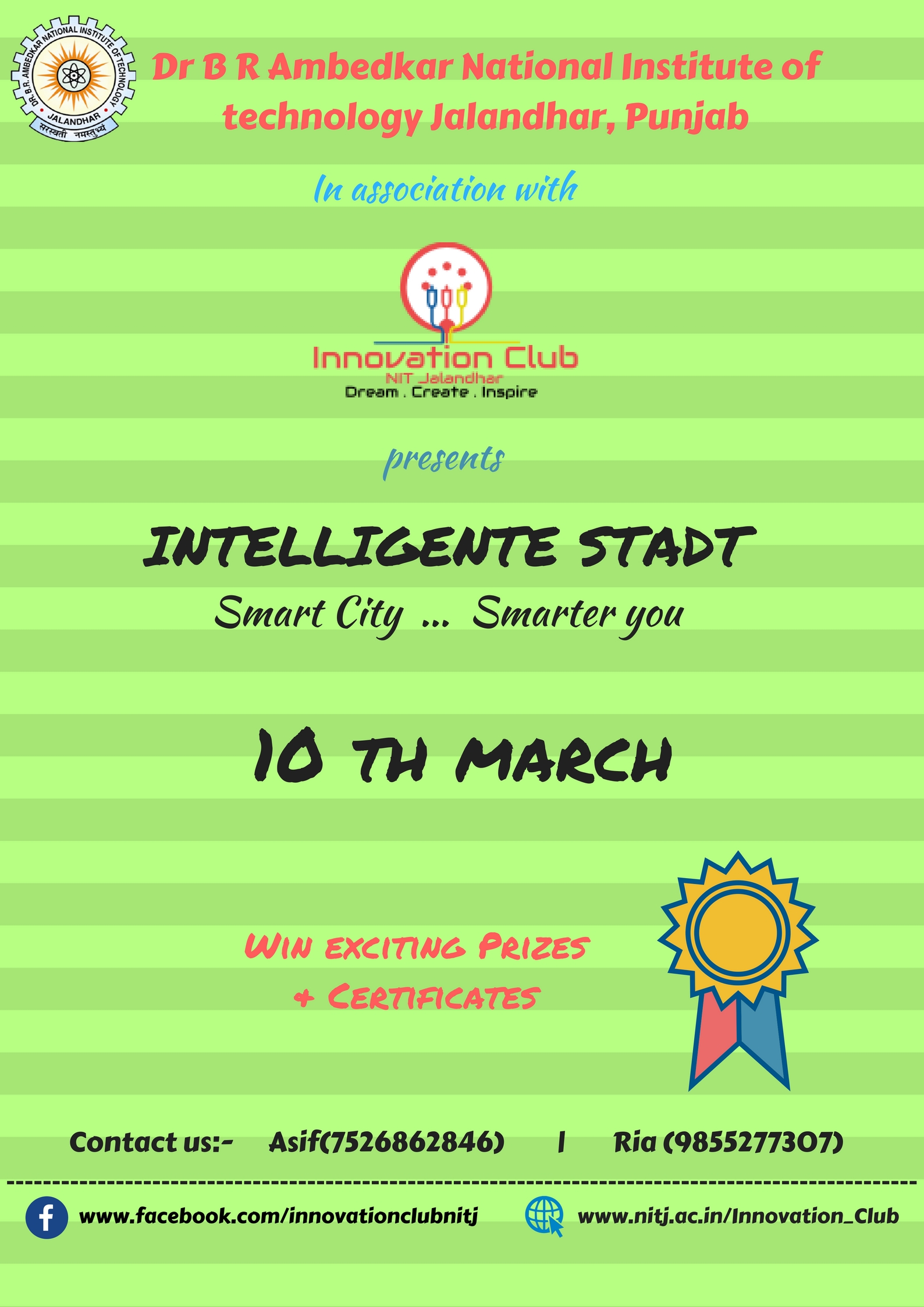 About INTELLIGENTE STADT ' 18 :
The event INTELLIGENTE STADT will focus on the solutions for the development of smart cities through new and innovative steps. The Smart Cities Mission is an innovative and new initiative by the Government of India to drive economic growth and improve the quality of life of people by enabling local development and harnessing technology as a means to create smart outcomes for citizens.
THEMES OF THE EVENT:
Safe Transportation
Security/Surveillance
Smart Houses
Pollution controllable city
Emergency Broad casting
Smart Agriculture
*Participants have to present their ideas with a project.

*Your solution should be different from the existing government solutions.

Note:- Participants can choose their own theme.

---
Report
March 10, 2018
Innovation club,Dr B R Ambedkar National Institute of Technology, Jalandhar has successfully organised a national level completion on the theme of SMART CITY namely INTELLIGENTE STADT on March 10, 2018.